Emergency Auto Lockout Service
Car Lockout $40-$50 total price!
(No hidden prices or surprises. This is the lowest price you will find.)
Auto Lockouts
$40 to $50
(Total Price)
(Price depends on time of day or night)
Cars, Trucks, Semi Trucks, Motorhomes

Home Lockouts
$50 to $60
for the 1st lock picked.
(Price depends on time of day or night)
$10.00 per lock after the first lock.
If lock needs to be drilled add $10.00 for each lock.

Auto Jump Starts
$40 to $50
(Total Price)
(Price depends on time of day or night)

Storage Lock Removed
$50.00
(Total Price)
Extra Locks Removed: $20.00 per lock

I can rekey locks for Residential and Small Commercial property.
For Autos and/or Motorcycles: I DO NOT make keys, program keys, fix broken keys, or service these types of locks.
I can ONLY unlock Autos.
I can unlock cars, homes, businesses, or just about any type of lock.
I'm a Licensed, Bonded, Honest, and Insured Locksmith, CCB #: 186343
I have been in business for 14 years!
I'm a Local, Family owned and Operated Mobile Locksmith. I do not have a shop.
Payments I Accept: VISA, MC, AMEX, DISC, Debit, or Cash (sorry, No Checks)
I can unlock over 636 types of vehicles including semi trucks & motorhomes (up to 2018)

Family Owned and Operated for 14 years
Mark's Locksmith has provided excellent service locally for over 14 years. Mark's Locksmith is family owned and operated and highly recommended by his long-time customers. Services include Auto, Residential and Commercial - Deadbolts Installed, Locks repaired, replaced, and rekeyed. Able to assist you by unlocking your car or home if you lock yourself out. Emergency Service is available 24 Hours / 7 Days a week.

Mark was super nice and it took less than 5 minutes to pop open my door lock. He charged much less than the locksmith my manager recommended. I will absolutely be calling him if I lock myself ou...
Zoey B.
Tualatin, OR
Mark was great, my baby sitter locked the keys in the car so I needed help quickly and Mark was there within 10 minutes and only charged me $40 bucks.
Gary R.
Tualatin, OR
Mark answered the phone after just 1 ring. He was very professional and empathetic to my situation. He was very prompt on getting to the location I was at. I was even able to text him an update ...
Fatina S.
Tualatin, OR
A++. Couldn't of been happier with Mark. Did a great job, no scratches and couldn't of been nicer. Thank you Mark!!
Byron B.
Tualatin, OR
Mark changed out the front door lock and deadbolt, and replaced a locking doorknob to the garage. This is my second time using Mark's Locksmith. He's been on time both times, done very satisfact...
Pamela P.
Tualatin, OR
How To Unlock The Kwikset Bedroom / Bathroom Lock with a Paper Clip!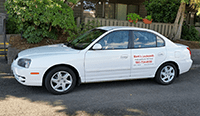 Mark's Locksmith Tualatin
Car Lockouts $ 40.00 to $ 50.00 flat fee
8900 SW Sweek Dr
Tualatin
,
OR
97062
United States
Hours:
Mon-Sat 8am - 10pm

P:
(503) 734-8550
Locksmith
97062
Tualatin Locksmith, Locksmith Tualatin, Locksmith in Tualatin, Tualatin locksmiths, Tualatin, OR, Oregon, 97062
Googlebot Visited 391 times.
local, cheap, storage lock, mobile. state farm, american, family, farmers, safeco, insurance, NorthWest Storage, NW Storage, Public Storage, U-haul Storage, regular, portline, locksmith near me locksmith oregon pop a lock cheap low price 24 hour fast quick car lock out auto truck keys locked in car lockout, locksmith near me locksmith oregon pop a lock cheap low price 24 hour fast quick car lock out auto truck keys locked in car lockout 24 car locksmith , 24 hour car lockout service , 24 hour emergency locksmith , 24 hour lock service , 24 hour locksmith , 24 hour locksmith for cars , 24 hour vehicle locksmith , 24 hr auto locksmith , 24 hr car locksmith , 24 hr locksmith , 24 locksmith , aa locksmith , able locksmith , accurate locksmith , action locksmith , advanced locksmith , affordable locksmith , all american locksmith , apartment building locksmith , area locksmith , asap locksmith , auto key locksmith near me , auto keys made , auto lockouts , auto locksmith , automotive key locksmith , automotive lockouts , automotive locksmith , automotive locksmith service , available locksmith , locksmith , car door locksmith , car key , car key duplication , car key maker , car key replacement , car key unlock service , car keys locked in car , car keysmith near me , car locked , car locked out , car lockout service , car locksmith , car locksmith service , certified locksmith , change door lock , change locks , changing out locks , cheap auto locksmith near me , cheap automotive locksmith , cheap car lockout service , cheap car locksmith , cheap locksmith , cheap mobile locksmith near me , city locksmith , combination locks repair , commercial building locksmith , commercial locksmith , commercial locksmith services , monkey , dead bolt locksmith , deadbolt installation , dependable locksmith , discount locksmith , door locks installation , door locksmith near me , emergency car key service , emergency car lockout service , emergency car locksmith , emergency car unlock service , emergency locksmith , expert locksmith , fast service locksmith , home locksmith , house locksmith , house rekey , i locked my keys in the car , key maker near me , key mobile locksmith , precision , liberty locksmith , licensed locksmith , lock and security , lock keys in car service , lock service , locked car door service , locked keys in car , locked keys in car locksmith , locked my keys in my car , davis , locked out locksmith , locked out of car help , locked out of my car , locks and keys , locksmith , locksmith around me , locksmith auto lockout , locksmith auto locksmith , locksmith business , locksmith by me , locksmith by zip code , locksmith callout , locksmith car key , locksmith car lockout , locksmith charges , locksmith emergency services , locksmith for my car , locksmith key , locksmith locations , lockout service, locksmith lockout , locksmith locks , locksmith mobile service , locksmith near by me , locksmith near me for house , locksmith near me for keys , locksmith near me now , locksmith open near me , locksmith prices for car keys , locksmith quotes , locksmith service , locksmith that makes car keys , locksmith to unlock car , lost my car keys , magnet lock install, Honest and Trusted Locksmith services in Oregon , mailbox lock repair , mark's locksmith , metro locksmith , mobile automotive locksmith , mobile car locksmith , mobile locksmith , mobile locksmith car keys , mobile vehicle locksmith , motorcycle locksmith , near me locksmith , nearby auto locksmith , nearest car locksmith , nearest locksmith , new lock installation , order locksmith , padlock locksmith , pop car lock , precision locksmith , professional automotive locksmith , professional locksmith , professional residential locksmith , rekey , rekey lock sets , rekey locks , rekey locksmith in , rekey service , reliable locksmith , residential lock , residential locksmith , residential locksmith service , security door lockout service , security door locksmith , security locksmith , skilled locksmiths , storage locker locksmith , county locksmith , truck locksmith , unlock car , unlock car door , truck locksmith , unlock car, unlock car door , unlock car door service , van locksmith near me , vehicle locksmith , village locksmith , window locksmith, Agero, Cross Counry, State Farm Insurance, AAA Insurance, PEMCO Insurance, Farmers Insurance, Safeco Insurance, American Family Insurance, Progressive Insurance, Geico Insurance, Esurance Insurance, 21st Century Insurance, Oregon Mutual Insurance